Certified Pilates Instructor: Marta Serra Martí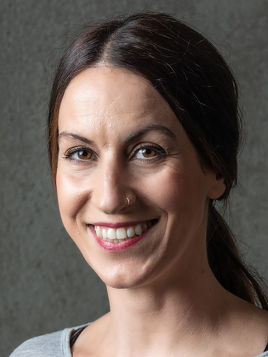 Marta's first Pilates experience came in 2010 when she was "a body" for Clara Blanco who was taking her test to complete her certification.
For a dancer and a mover with such a wide scope of experience, Pilates was a natural fit and it wasn't long before she completed her Mat Training with Power Pilates in 2011.
Amidst many life changes, she stayed the course and eventually finished her Power Pilates Comprehensive Training in 2016, beginning to teach at the same time.
Pilates has given Marta a tool for mental focus and calm in the midst of her busy life as a performer, choreographer, and teacher of various dance forms from the traditions centered around the Middle East.

In Marta's Own Words


"My movement training began in Barcelona when I was just four years old. Eventually I developed a passionate love of dances and various movement forms from the Middle East - so much so that it has become my way of life. I love the challenge of Pilates training, that the work is beautiful and invigorating at the same time. I teach with energy and enthusiasm because that makes the workout much more accessible and gives my clients the results they are after - to look good and to feel good. Seeing my clients improve with every lesson, gives me great satisfaction and motivation to keep learning."

— Marta Serra Martí