Certified, Expert Pilates Instructor: Faye Stevenson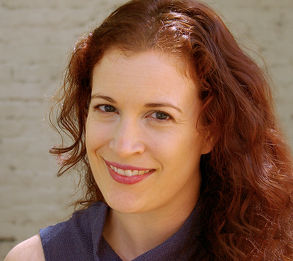 Faye Stevenson, the owner of the studio, has been a student of the system for close to two decades.
She has spent almost two decades learning about the function of the human body and earned two certifications in Pilates. Her first was in 2001 with Turning Point Studios. She earned her second, much more comprehensive certification in 2006, after studying directly with Joseph Pilates' protégé and immediate successor, Romana Kryzanowska.
Faye is the author of Embodying Yes, an inspiring read on how Pilates is key to overcoming pain.
She Co-Produced and Presented at Pilates Origins, the first professional Classical Pilates conference to be held in the SF Bay Area.
She brings all she has learned from countless other modalities of fitness and healing to her traditional approach to Pilates that has stood the test of time for over 90 years.
In Faye's Own Words
"I love helping my clients to gain control over their physical challenges and ultimately find relief from pain. This is what has driven me to keep learning since my first lesson in my early 20's. I traveled to train with Romana's Pilates instructors as much as I could until I became a mom.

"At that point my studies became much more local. Along with maintaining my personal Pilates practice, I studied any modality that enhanced my understanding of what makes Pilates so effective. I hosted Pamela Pardi, Janice Dulak, Moses Urbano, and Kathi Ross-Nash for continuing education at my studio many times and co-produced Pilates Origins 2015 to bring the Classical Pilates community of teachers together here in the SF Bay Area.

"I wrote Embodying YES to showcase that work because I feel that while Pilates has countless wonders, it's capacity to help every person find a way to return to life is it's most compelling attribute as an exercise method.

"The Start Strong Home Practice program is the result of my determination to sustain my personal Pilates practice apart from training with my far away teachers. Unlikely as it may seem, becoming a mom forced me to deepen my Pilates practice more than I ever would have anticipated.

"Most of all I appreciate that Pilates is infinitely adaptable. I have a movement practice for life in Pilates, and with that I know I can maintain good health and happiness."

— Faye Stevenson